2018 was underwhelming compared to 2017. The bear market went into full swing and most cryptocurrencies lost over eighty percent. Bitcoin has begun decoupling from many cryptocurrencies including those having some of the biggest developments of 2018. WAVES, TRX, and PAL are three cryptocurrencies that have persevered through the bear market. These three projects exceeded expectations and even demonstrated an important decoupling from BTC.
---
Cryptocurrencies PAL, WAVES, and TRX Decouple
Even during the bear market, there were major events in many cryptocurrency projects. PAL, TRON, and WAVES all had major developments as many cryptocurrency projects were imploding.
TRX (Tron) which as of December 31, 2017, was not in the Top 15 cryptocurrencies had a very important year regarding development. The TRX team burned 1 billion tokens and launched their mainnet in May. The mainnet was further developed the following month with the release of Odyssey 2.0.
Odyssey 2.0 is intended to be a public blockchain that supports decentralized applications. TRX also announced a $100 million gaming fund to increase the development and use of TRX in games. These developments during the height of the bear market speak volumes about TRON's team and their dedication. Their founder Justin Sun is an outspoken, well-educated, blockchain advocate who has been a great leader for the TRX project.
WAVES (Waves) has been the most notable cryptocurrency regarding decoupling from BTC. Bitcoin price [coin_price] has struggled the prior few months having corrected over forty percent this month alone. WAVES is the self-proclaimed fastest blockchain platform with real-world solutions for trading on a decentralized exchange (DEX) and running smart contracts.
Instead of correcting with the majority of the market following BTC lower, WAVES has actually increased from $1.45 November 14, to $2.35 per coin as of December 14. What is more impressive is not the dollar value increase, but WAVES going from 25250 Satoshis to 72138 Satoshis during that same period. Increasing almost two hundred percent against Bitcoin even though BTC fell almost fifty percent.
PAL (PAL Network) would be considered the cryptocurrency "moonshot" on this list due to their tiny market cap. WAVES is ranked #22 with TRX being ranked #9 by market capitalization. PAL's market cap at just under $2 million is less than 1/100th of WAVES and 1/400th of TRX's. The multiple aspects that make PAL noteworthy.
They were selected from over 60 entrants to be a part of the PayPal Incubator. Their mainnet launch was moved up to the end of December, three months ahead of schedule. PAL partnered with major projects such as NEM, QTUM, DGX, and MEDX. Their CEO and Founder Val Ji-hsuan Yapwas was featured in Forbes Asia 30 under 30. Having under a $2 million market cap was interesting, but beating deadlines by months with a top tier CEO is noteworthy.
The cryptocurrency markets were miserable to watch if you were long on blockchain projects, ICOs, and BTC in 2018. Those who were shorting the market enjoyed a nice ride but all tides turn eventually. As 2019 approaches projects that disregarded market conditions and continued to persevere should be one's HODL focus.
PAL (PAL Network) 
With a market cap under $2 million and impressive volume, PAL seems fairly intriguing at [coin_price coin=pal-network]. Earlier this year the PAL team was selected among three others to be a part of the PayPal Incubator Singapore. This prestigious award and notoriety by PayPal demonstrate PAL's long-term connections in the Asia region. PayPal was impressed enough to place them in their incubator program, but why?
PAL's CEO and Founder, Val Ji-Hsuan Yapwas was awarded Forbes Asia 30 Under 30 award. This award by Forbes further compliments the notoriety provided to this cryptocurrency by PayPal. It seems the technology and notoriety behind PAL is primarily in Asia, even as their blockchain model tends to focus on the United States. Both Forbes and PayPal have taken an interest into PAL and their Founder/CEO.
Beating deadlines in a bear market means the team is very committed. Originally PAL's mainnet was scheduled to go live in quarter one of 2019. This date has been moved up to the end of December. If history repeats, cryptocurrencies have a tendency to trend North in value as their mainnet approaches. Releasing PAL's mainnet months early demonstrates the team's confidence in their platform.
Partnerships create utility and project awareness in the blockchain space. PAL not surprisingly has partnered with many major key projects. The most notable ones include NEM, QTUM, DGX, and MEDX. The importance of PAL's partnerships will be determined following their mainnet launch depending on the partners' utilization of the PAL network.
With notable partners, an exceptionally important Founder and CEO, a team dedicated to beating deadlines, an early mainnet release, being selected by PayPal and Forbes, and having a market cap under $2 million makes PAL a noteworthy acquisition target for 2019.
TRX (TRON)
TRX recently re-entered the Top 10 Cryptocurrencies by market cap with some impressive bear market news. TRX Company recently announced a $100 million gaming fund. Providing this much financial support to develop dApps on your Odyssey 2.0 blockchain demonstrates your company's commitment to the platform. This amount of financial support will clearly drive adoption and development on the platform. It is very surprising that TRX is able to commit this amount of money during the height of the bear market. It seems they are poised for dApp development in 2019 and possibly major adoption.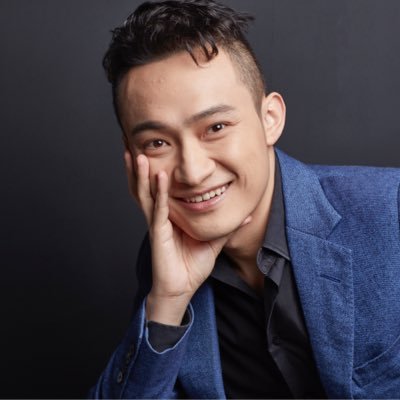 In May, Tron launched their mainnet. Odyssey 2.0 went live in June as TRX burned 1 billion tokens. These 1 billion tokens were valued at $50 million at the time of the token burn.  The most important developments for TRX this entire year was the combination of the mainnet and Odyssey 2.0. TRX stayed true to their roadmap even with the markets providing difficult conditions to stay positive about.
The CEO of TRX Company, Justin Sun, is a very impressive figure in the cryptocurrency space. He is the founder of TRX and has led his community and project on a well-planned journey thus far. Recently he stated he would "rescue" ETH and EOS developers from their failing platform. This is likely part of what he had in mind when they announced a $100 million development fund.
With a very progressive and active founder combined with a team that has met and exceeded deadlines all year, TRX is worth keeping an eye on.
With a market cap in excess of $800 million, TRX has the highest market cap on this list. Their price per cryptocurrency currently is [coin_price coin=tron]. However, with an $800 million market cap comes very impressive technological developments. Their TPS (transactions per second) are far greater than Ethereum's at 2000 TPS.
WAVES
The most noteworthy aspects about WAVES the past month has been their decoupling from BTC's price movement. It has been commonplace for the majority of cryptocurrencies to trend north or south with BTC. However, more recent projects have become more independent of Bitcoin price movement. WAVES has been one of the market leaders in this decoupling.
The price of each WAVES cryptocurrency has increased from $1.45 to [coin_price coin=WAVES] the prior thirty days. The Satoshi increase is even more exciting haven gone from 25,250 Satoshis to 72,138 satoshis during that same period. The price of BTC and the majority of altcoins in the cryptocurrency market collapsed the prior month. However, WAVES trended upwards in dollar value and more importantly, BTC value.
WAVES is both a decentralized exchange and smart contracts platform. They pride themselves on their speed but what intrigues me most is their multifaceted platform. Many cryptocurrencies are created for a sole purpose. The WAVES platform has developed into something far more than just a decentralized exchange or just a smart contracts platform. Being multifaceted as a cryptocurrency has allowed WAVES to trend north while the majority of smart contract platforms have underperformed BTC as it went south in recent weeks.
WAVES has a market cap of $252 million and is poised for a strong 2019 following their decoupling from BTC the prior few months. Being multifaceted, WAVES can pivot when one business (ICOs) are undergoing regulatory changes to focus on their DEX. WAVES has a market cap that is over one hundred times larger than PAL's as their platforms are much more developed.
Looking to 2019
Cryptocurrency bear markets have a tendency to last one to two years. The bull markets have statistically lasted under 3 months. This means the bear market is not necessarily over. However, the cryptocurrency markets as a whole have generally pumped as the halving approaches and passes. The BTC halving is under 540 days away.
The markets may not turn bullish tomorrow, this week, or even this year. However, it is very likely when the public least expects it, that they turn the most bullish.
The cryptocurrencies that focused on BUIDLing during this bear market period will likely be the ones to continue to exist and thrive through the next bull-run.
[Disclaimer: This views expressed in this article do not reflect the views of Bitcoinist and should not be taken as financial advice.]
To read the Crypto King's prior articles or to get in contact directly with him, you can on Twitter (@JbtheCryptoKing) or Reddit. The King is the founder of ANON and actively trades cryptocurrencies.
---
Images courtesy of Shutterstock
Source: https://bitcoinist.com/cryptocurrencies-bitcoin-pal-trx-waves/