In the already exceptionally volatile cryptocurrency space, altcoins are considered an even higher risk; but with higher risk comes higher reward. Finding the specific altcoin with the highest chance of outpacing BTC's gains should be a goal for most crypto traders.
---
Altcoins Worth Focusing On
The altcoins worth shifting immediate focus to for this week are Bitcoin Private (BTCP), Dragonchain (DRGN), Oyster (PRL), Metal (MTL), and Hirematch (HIRE). These cryptocurrencies have major events in the short term that will dramatically impact their price in a positive manner.
Bitcoin Private – BTCP
This very well may have been the most significant event occurring this past week. ZClassic (ZCL) and Bitcoin (BTC) co-forked creating Bitcoin Private (BTCP). The snapshot took place at a block height of 511,346 for BTC and 272,991 for ZCL. At this moment those holding ZCL and BTC in supported wallets or exchanges would receive a 1:1 ratio of BTCP.
Not all exchanges supported the fork, however, and those that did will be delayed in providing BTCP to traders wallets. Bittrex eventually agreed to support the fork very late (approximately eight hours before the snapshot). For those that are holding wallet private keys that their ZCL or BTC had been in at the time of the snapshot, you will likely be able to claim your BTCP weeks before the traders holding ZCL or BTC on exchanges.
BTCP should easily approach the highest market cap of any fork of BTC, combining the privacy features of ZClassic with the BTC branding and blockchain. BTCP is faster than BTC and now adds the privacy features so many users demand.
Dragon Chain – DRGN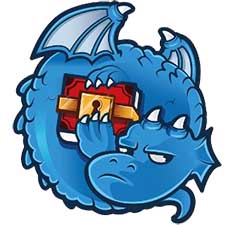 DRGN is a blockchain based enterprise solution to simplify the process of incorporating the blockchain into already existing businesses. They are also the brainchild of a Disney (yes, that Disney) backed development team. DRGN looks to help already profitable businesses to bring the benefits of the blockchain to their company. In some instances, this involves an ICO and in other instances, this involves building an internal company-specific blockchain.
DRGN is currently trading at $1.53 and was above $4.00 during the bull run in January. Currently, DRGN is in the process of hosting their first few ICOs and attempting to get added to major exchanges. Any successful ICO DRGN holds or announcement regarding a major exchange will result in a major pump in the price of DRGN.
This leads me to a Bittrex owned and supported wallet. This demonstrates that 94 days ago Bittrex created a wallet to hold DRGN, possibly signaling the addition of DRGN to their exchange. However, nothing happened with the new Bittrex wallet, until yesterday. It may seem insignificant but the transferring of 1 DRGN into the wallet demonstrates Bittrex is continuing to test it, likely meaning they are preparing to add DRGN or DRGN based ICOs to their exchange. If this is announced in a formal manner of any kind expect a major increase in value from DRGN to occur.
DRGN is only traded on minor exchanges with the largest being KuCoin. The addition to a major exchange while they are releasing their first round of ICOs and implementing business blockchains would greatly increase DRGN's coin value. DRGN is the brainchild of Disney, they are U.S. based and already building businesses blockchains, and have their first ICOs taking place. Expect 2018 to be the year of the DRGN!
Oyster – PRL
The short synopsis of what PRL is attempting to do is remove all ads from websites. They have almost finished the code to do this and are already running their Testnet B. Their ingenious way of accomplishing this without either the webhost or user suffering is fairly simple. The Oyster blockchain uses a tiny percentage of the user's computer for confirmations in transactions being sent on their network. The user will not even notice the amount of hashing power being temporarily borrowed. This will allow the user to provide the webhost a benefit without the webhost needing to advertise. A great business plan, but why invest now?
PRL has multiple catalysts for why it should be purchased in the immediate short term. PRL has an airdrop coming up of the SHL token at a 1:1 ratio for PRLs held on March 6, 2018. Expect money sitting in the BTC, ZCL, ETC, and XMR airdrop to rotate into PRL once these four have concluded by the middle of April. PRL also just completed a token burn reducing their total supply by almost 10%. Exchange support has yet to be announced, allowing a huge increase in price to occur if an exchange where you can hold PRL provides SHL conveniently.
PRL has an airdrop, token burn, functioning Testnet B (almost at mainnet), and is the final of multiple airdrops/forks this month. Prior to everyone rotating their money into PRL, it is important to beat them there for the highest returns!
HireMatch – HIRE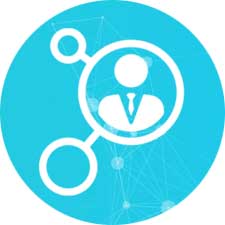 HIRE's ICO provided 2200 HIRE per 1 ETH. The major problem was 1 ETH started at under $300 at the beginning of the ICO and peaked at over $1100 before settling around $900. If you purchased HIRE when ETH was $300 you would have received the same 2200 HIRE, but for a price of approximately $.07 per HIRE ($300/2200HIRE= $.0733). However, the majority purchased with ETH trading around $1000. This makes HIRE closer to $.40 per HIRE. They were just listed on HitBTC at a price of under $.06 making even the early ICO investors very angry. However, buy low, sell high!
This is the same team from Recruiter.com and has major connections in the recruitment field. They are also trading under the lowest ICO price with an Alpha version and many news announcements coming shortly. HIRE will disrupt the recruitment field starting on the blockchain. This is a long term hold that has big news coming in the short term.
Metal – MTL
MTL was removed from Bittrex in January and the price had plummeted because of this. MTL was handed an ultimatum – provide a working product or they would be removed. MTL's dev team did not meet the Bittrex deadline and MTL was unfortunately delisted. However, two months following their removal they remain on Binance and recently announced their "product" was ready. Their digital wallet, which will eventually have debit cards (similar to LitePay), was released just following the Bittrex deadline. Bittrex may or may not relist MTL, but one thing is very clear. Unlike the majority of delisted Bittrex coins, MTL is an anomaly. They have a fantastic dev team and completed the project Bittrex removed them for taking their time with.
MTL has an incredible first quarter planned and there are only thirty days left in quarter one. Expect more major announcements from MTL to come in the next few weeks.
Conclusion – Alts are a Great Alternative Investment
For those who enjoy a smaller market cap cryptocurrency, the above coins provide huge opportunities in the coming week. BTC is the brand name in the crypto world but many of the alts outperform BTC when their percentage gains are analyzed. Look for BTCP, MTL, PRL, DRGN, and HIRE, to have strong rebounds in March! 
To read the King's prior articles, to find out which ICOs he currently recommends, or to get in contact directly with the King, you can on Twitter (@JbtheCryptoKing) or Reddit (ICO updates and Daily Reports).
What do you think about the King's altcoin picks? Are there any you would add? Tell us why in the comments below!
---
Images courtesy of Bitcoin Private, Dragon Chain, Oyster, HireMatch, Metal, Pixabay
Source: https://bitcoinist.com/5-altcoins-worth-paying-close-attention-week-march-4-2018/