The AirPod team keeps getting stronger and larger as the project rapidly approaches its primary phase.
---
Nathan Christian – Expert ICO Advisor & Blockchain Consultant
Nathan Christian — a technical expert in blockchain-based accounting and financial applications — is AirPod's most recent addition. A serial entrepreneur, Christian has over 35 startups in his portfolio and is firmly cemented in the blockchain space. In fact, blockchain technology is not only his career – it's his passion.
Christian is a Top-5 ranked member of the 'People of Blockchain," and is a well-known Fintech speaker the world over. He is a part of a versatile team constructing applications on Ethereum and Bitcoin Blockchains, writing smart contracts, and launching ERC20 tokens. He is also highly skilled in ICO strategy, development, venture capital investment, consulting and advising.
Christian has earned his MBA and his BA with honors and leads various executive education programs. He consults with corporations, banks, investment firms, stock exchanges, and law firms.
Vladimir Nikitin – New Strategic ICO Advisor
Vladimir Nikitin is a Strategic ICO and Compliance Advisor who joined the AirPod team in March. He is the co-founder of Top ICO Advisor, an accomplished legal consultant and blockchain specialist, and serves as on multiple boards of directors.
Nikitin is a well-known member of the cryptocurrency community and has advocated for blockchain technology over the last few years – during which time he has gained extensive contacts and more than 30,000 connections on LinkedIn.
Nikitin has a Masters degree in both law and economics to go along with his 10 years of experience in civil law, finance, and internet technologies. He has worked with a variety of companies in the areas of retail, consulting, restaurants and information technology. Furthermore, he is an expert on ICObench and is an active advisor for more than 15 successful ICOs.
Nikolay Shkilev – Influential ICO Advisor
AirPod also welcomed Nikolay Shkilev to its team in March. Shkilev is an entrepreneur, owner, and co-owner of dozens of successful business projects. He is also a top-tier ICO advisor and blockchain expert, with 20 years of experience in large-scale projects.
Shkilev's accolades are many, including but not limited to the Self-Made Russia Award and Super TOP Award. He is also the founder and CEO of the "Private Business Club" – a private club exclusively for successful entrepreneurs – and has received the "Enterprise of the Year" award from the Kremlin.
On top of his many businesses specializing in logistics, FMCG, HoReCa, and others, Shkilev is a cryptocurrency enthusiast and mentor.
Amarpreet Singh – Senior ICO Strategy Advisor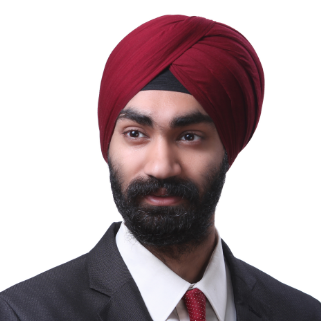 Amarpreet Singh joined the AirPod team in March. He is one of the leading advocates and contributors to the global blockchain community. He is a senior advisor to the Global Blockchain Foundation and has been rated a top 'Expert" by ICOBench. He is also on the advisory board of various blockchain projects the world over.
In addition to being a technology enthusiast, Singh is a season professional with years of experience in the technology industry. He has worked as an APOC Operation Manager for Microsoft, a Senior Infrastructure Consultant and Economic Advisor for the World Bank, and has advised various startups. He is a regular speaker at various technology forums and has a B.E. in Computer Science to go along with his three Masters degrees from three different Universities — including an MBA from the National University of Singapore.
Singh's international experience and extensive knowledge will undoubtedly prove useful to the AirPod project.
To learn more about AirPod, the project's team and its ICO visit the official website.
What do you think about AirPod's latest additions to its team? Let us know in the comments below!
---
Images courtesy of AirPod
Source: https://bitcoinist.com/airpod-strengthens-team-4-top-advisors/