If you are new to cryptocurrency, you may have not heard of BlackCoin. Actually, you should've. A coin that rose in a successful way, not only this, with such volatility, but was still able to hold its ground for quite some time is something unseen nowadays. Definitely, one of the few coins out there with a strong development team and a great way to bring upon innovation into the coin.
Block time: 1 minute
Difficulty retarget: every block
Nominal stake interest: 1% annually
Min transaction fee: 0.0001 BC
Fees are paid to miners
Confirmations: 10, maturity: 500
Min stake age: 8 hours, no max age
P2P port: 15714, RPC port: 15715
75 million total coins to be produced
Having been stable in the 500 satoshi range, BlackCoin began a bullish trend which ended at a staggering top of 100 thousand satoshis. If you do the math, 200 times return on investment is an incredible feat to accomplish, and credit must be given to the coin for this achievement only. What people fail to realize though, is that this increase was achieved through actual changes, and real innovation that was brought into the coin.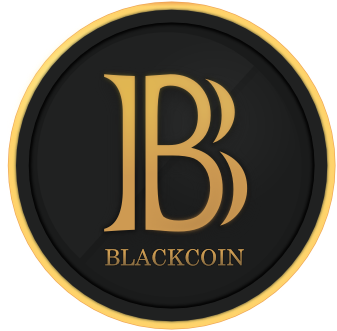 The feature brought by BlackCoin which has become a standard in proof-of-stake coins these days is that of a multipool. This concept was unknown until it was introduced by BlackCoin. It works as a mining pool in which you mine any coin approved by the pool, and the coin you mine will be sold in order to purchase blackcoin. In some cases, to build buy support. We can see that this feature has become well known in the cryptocurrency world, and it has definitely made an impact.
Yet, innovation does not end here when we speak of BlackCoin. The coin went to new heights when it announced its plans of a proof-of-stake protocol v2,  Regarding PoS v2, this is a statement which we can find in the whitepaper:
"The proposed changes are intended to improve security in BlackCoin's PoS protocol and were made with optimization in mind. With the new protocol possible attack vectors are reduced to a minimum and the incentive to support the network by having a full node running continuously is clearly increased. This will allow BlackCoin and PoS to continue to scale for mass adoption while plugging and mitigating potential risks."
The announcement itself shook a few heads, but the actual release was an even bigger event on its own. Their announcement of BlackHalo brought a variety of features into the cryptocurrency world. A secure messaging client, multisig wallets, and a built-in exchange are just some of the features that were implemented upon release. The BlackCoin team is still hard at work to improve the coin, and we should expect more information regarding future developments in the near future.
There is no questioning BlackCoin in terms of the innovation it has provided to the cryptocurrency world, and backed up by a great community and a strong development team. BlackCoin seems to be a coin that should succeed in the future. Innovation is what brings a community to support a coin, and all that has been done by BlackCoin is quite amazing. All that is left to do is wait and see if it receives the attention it has lost the past few months.
Images Provided by: Reddit
Source: https://bitcoinist.com/blackcoin-multipools-blackhalo-and-much-more/