As the blockchain and cryptocurrency industries continue to mature, one issue, in particular, is starting to rear its ugly head – women interested in restructuring the financial system with blockchain technology are finding themselves greatly outnumbered by their male cohorts. As such, women's voices aren't being heard, and men are reaping the highest rewards.
---
'Blockchain Bros'
It's no secret that men have dominated the early days of the blockchain and cryptocurrency space – but having more men than women involved with cryptocurrency isn't necessarily a problem in and of itself. What is a problem, however, is the worsening "blockchain bros" culture threatening to exclude women from the benefits the emerging blockchain industry has to offer.
For starters, there's the juvenile aspect of the male-dominated industry.
Prodeum, a recent startup which claimed to be developing blockchain technology for agricultural commodities, went dark after raising $11 – leaving only the word "penis" on their webpage. Meanwhile, DateCoin advertised "Girls and money!" with a model posing seductively on a couch underneath the words "Touch My ICO."
Even large-scale cryptocurrency events have been decidedly male-centric – such as the North American Bitcoin Conference in Miami last month, which featured only three women speakers and had its official conference party at a strip club.
The Bigger Issue
Worse than the college-bro level of immaturity, however, is the fact that women may miss out on benefits that come with investing in blockchain technology and cryptocurrencies early on.
As noted by The New York Times, the technology industry is already decidedly male-dominated, and the blockchain sector is no different. Some estimates claim only a mere 4-6 percent of blockchain investors are women. With many fortunes already made and many more (hopefully) to come, it appears the spoils of the 21st Century's latest digital gold rush are primarily falling into the hands of men. With the blockchain making utopian promises about equality for all, this may raise a few eyebrows.
Some female blockchain investors are now starting to bring what they perceive as a gender issue into the light.
Jalak Jobanputra, founder of the start-up investment firm Future Perfect Ventures, doesn't want women to miss out, telling The New York Times:
The early days are what decide the culture of an industry and who gets involved in making the decisions.
Early cryptocurrency investor Arianna Simpson has also gone on record to claim that — if men can do it — there's really nothing stopping women from making money in cryptocurrency, stating:
Women always question if they're qualified. But look at these clowns around us.
A quick YouTube search may validate Simpson's simple observation.
Even those directly involved with the development of blockchain technology and cryptocurrency don't feel at home in a space dominated by "blockchain bros." Zcash developer Jay Graber admits:
I never felt insecure before I got into this space. But I just realized there is no one else like me. It is a very hard feeling when you don't see anyone who is like you. I have this perpetual sense of being on the outside of that conversation. It's just a general state of alienation.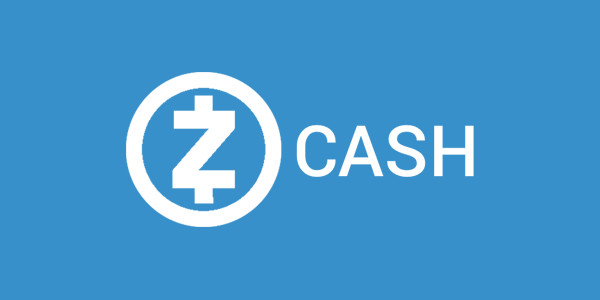 Though cryptocurrency is certainly male-dominated at the moment, there's still plenty of time for women to get on board and profit from the rapidly growing blockchain industry — and they should. Like Silicon Valley entrepreneur Brit Morin told The New York Times:
We have an opportunity to rebuild the financial systems. Women want to be part of that.
Do you think cryptocurrency and the blockchain industry has a gender problem? Would you like to see more women get involved in the emerging market? Let us know in the comments below!
---
Images courtesy of Flickr, Reddit, AdobeStock, ZCash.
Source: https://bitcoinist.com/does-cryptocurrency-have-a-gender-problem/