GIFcoin is serious about providing excellent service to their clients by growing their team with experienced and knowledgeable industry experts.  They've done this by recently making a winning bet and welcomed eight new members into their team.
---
The multi-billion-dollar online gambling industry offers people an exciting, and sometimes lucrative, escape from their everyday lives while giving them a chance to get in on all of the action from the comfort of their couch.
Profit Sharing is the Name of the Game
VitalBet is a professional sports betting website that lets you do just that.  The platform is already fully regulated, operational, well-established and offers support to GIFcoin.  This Gambling Investment Fund (GIF) allows members to invest in GIFcoins and participate in the VitalBet ecosystem.
If you've purchased GIFcoin tokens, you'll be eligible to receive your share of 80% of VitalBet's annual profits once a year.
As GIFcoin aims to become a leader in the profit-sharing business, they realize that in order to give their clients what they want, they need have an excellent team.  This is why they've welcomed eight new crypto advisors to help them take the platform to the next level.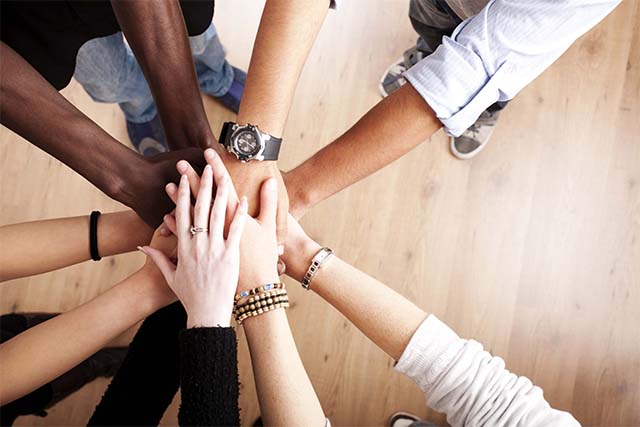 Meet the Latest Additions to the GIFcoin Team

Stefan Stefanov
With over seven years' worth of marketing experience, it's no wonder that Stefan's own marketing agency is ranked first place on Google.de.  In addition to this, he is a growth hacker and a start-up founder.  He has used his skills and knowledge to help grow hundreds of businesses in Germany, Austria, and Switzerland.
Rumen Slavchov
As Bitcoin beckoned to Rumen while he was working as an investment broker, he knew that he wanted to be a part of the rapidly growing crypto movement.  Even though this journey started just last year, he has always had a keen interest in technological advancements.  With his investment knowledge, interest in technology and love of crypto, he has already become an enthusiastic and active member of the community.
Reuben Godfrey
Reuben has worked for well-established multinational organizations and start-ups.  He has worked in many different fields such as journalism, sales, business development, finance and operations in a range of industries including tech, telecoms, and pharmaceuticals.  He is still interviewed by tech and mainstream media, and also holds seminars and conferences discussing a range of topics.
Vladimir Nikitin
Vladimir is well-established in the crypto industry, having a solid network of more than 30,000 contacts.  He has over 10 years' worth of legal experience, and he specializes in both Russian and Belarusian jurisdictions.  He is also proficient in legal audits, economic- and crypto law.
Nikolay Shkilev
Nikolay has over two decades' worth of experience in large-scale transaction projects.  This skill set has contributed to making him a blockchain expert and an ICO advisor.  He is also an entrepreneur as well as an owner and co-owner of many prosperous business projects.  As a testament to Nikolay's expertise, he has received a range of IT awards and titles.
Mofassair Hossain
Mofassair is definitely a jack of all trades.  Firstly, he is a Chartered Management Accountant and a former Technology Officer at Gono Unnayan Bikash Kendra.  He is also an expert at the Israeli Blockchain Association, an Advocate of NetLeaders, and an Ambassador to Humaniq.  Currently, in addition to being the CEO and founder of Perhalic, Mofassair is working with five well-established ICOs by assisting them with a range of services including team building, marketing, advertising and public relations.
Rick Tapia
Rick's skill set includes end-to-end blockchain development, project resolution, and public relations.  Because of this experience and knowledge of the ICO life cycle, he has worked with start-ups to implement strategies and metrics for these offerings.  Rick is also highly skilled in the business analysis of blockchain platforms and infrastructure.
Tyler Sanford
As an innovator with a thorough understanding of blockchain technology, Tyler is always exploring new ways to improve the industry.  This knowledge, passion and his marketing skills continue to drive him to help both new and existing businesses reach and surpass their goals to deliver successful projects.  He has more than seven years' worth of experience with many tech start-ups, including Yelp and Zenefits.  In addition, he has been involved in eight ICOs, raising a combined total of over $130 million.
If you'd like to learn more about the GIFcoin platform, visit their website or take a look at their whitepaper.
Their token sale is currently live, and interested investors can register here to be a part of the profit-sharing revolution.
How do you think GIFcoin's new advisors will make a difference to the success of the platform?  Let us know in the comments below!
---
Images courtesy of GIFcoin, AdobeStock
Source: https://bitcoinist.com/gifcoin-attracts-cryptocurrency-industry-top-experts-advisory-board/