The Wild West nature of cryptocurrency is a fertile ground for scammers. However, Paxful works overtime to protect the vulnerable unbanked from being scammed.
---
In this day and age, it's somewhat surprising to realize the vast number of people who have little to no access to institutionalized financial services. While regions like Africa feature a large proportion of these unbanked, their numbers can be found in even the most industrialized nations in the West. Being unbanked means a loss of economic opportunities, including the ability to take part in the decentralized cryptocurrency marketplace. Paxful offers an economic lifeline to the unbanked, allowing them to fully take part in the crypto sphere through peer-to-peer financial transactions. Just as important is the fact that Paxful works hard to protect the unbanked seeking to buy Bitcoin from being scammed by malicious entities.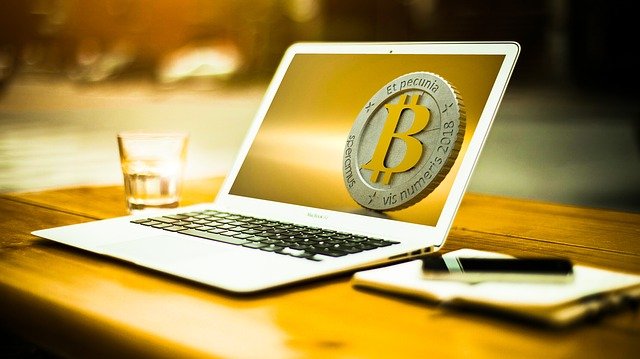 More Vulnerable than Most
Amongst the general population, the unbanked are the most financially vulnerable. As they have to purchase goods and services through face-to-face transactions via fiat, they have no leverage and are open to exploitation. The lack of access to basic financial services means that they're often at the mercy of a market that seeks to gain maximum profit, knowing that the unbanked have no other options.
Another issue for the unbanked is that they usually have no protection from being scammed. One of the main features of banks is that they offer some measure of protection against fraud, allowing their clients the ability to recoup stolen funds. The unbanked have no such protections afforded to them when they seek to enter the cryptocurrency world. A scammer can promise to send them Bitcoin after being paid via cash, gift card, or pre-paid credit card, but the average unbanked individual has no recourse available to them if the paid-for Bitcoin fails to materialize. Paxful understands this situation and works tirelessly to protect buyers on their exchange.
Buyer Protection a Priority
Paxful has instituted a system to ensure that all buyers on their peer-to-peer platform are fully protected from scammers. This protection is done through the implementation of an escrow system. Buying Bitcoin is completely safe and easy to do on Paxful.
A basic Bitcoin purchase on Paxful unfolds in the following manner. The buyer looks through a list of sellers, who will each offer differing payment methods and requirements. Once the seller is chosen, the buyer then chooses the amount of Bitcoin he wishes to purchase. At that point, the Bitcoin from the seller is placed in escrow. The buyer then enters any documentation required by the seller and then pays for the Bitcoin. Once the seller confirms that they have received payment, the Bitcoin is transferred from escrow into the buyer's account.
The use of escrow is an elegantly simple solution to prevent buyers from being scammed. They can send the purchase amount with confidence as they know that the specified amount of cryptocurrency has already been moved from the seller into an escrow account controlled completely by Paxful. The result is that an unbanked person can buy Bitcoin with little fear of being scammed. This is a tremendous boon for the unbanked as it allows them a safe egress into the digital world of cryptocurrency and all of the opportunities it offers.
However, it should be noted that the buyer should also be vigilant when they buy Bitcoin and other cryptocurrencies. They should make sure that they click the "I Have Paid" button to confirm their purchase. Some scammers may claim that a gift card used to buy the Bitcoin does not work and will ask the buyer to cancel the transaction. If this occurs, the buyer should immediately open a dispute, and Paxful's rigorous arbitration system will go into action to ensure that no shenanigans are going on.
There is a reason why Paxful puts so much effort into protecting unbanked buyers from scammers via their escrow system and vigorously active dispute team. This reason goes hand-in-hand with why the exchange was created in the first place and focused on people that institutional finance has left behind. As Paxful co-founder Ray Youssef says:
For more and more people all over the world peer-to-peer finance is their only hope for financial inclusion and empowerment. Our mission has always been to make a real positive difference in the day to day lives of those people. We will continue to move forward every single day and take as many as we can with us.
What do you think about Paxful's system for protecting buyers from scammers? Let us know in the comments below.
---
Images courtesy of Pixabay and YouTube/@Paxful.
Source: https://bitcoinist.com/paxful-protects-vulnerable-unbanked-scammed/