Sp8de is changing the online gambling game, from a jackpot-based ICO to using a Cardano-based blockchain.  Now, with the addition of two new advisors, the platform hopes to continue its trailblazing journey.
---
Online gambling is not only a multi-billion-dollar industry, it also provides a convenient outlet for people to relax from the comfort of their own home, while still potentially making some money.
When combined with the security and efficiency of blockchain technology, online gambling takes a big step into the fast-approaching digital future, a future that Sp8de wants all of its members to be a part of and to profit from.
New Advisors Will Help Drive Success
Sp8de knows that they need the best team who have the knowledge required to make their platform succeed.  This is why they've recently welcomed two new members into their inner circle.
Their skills are vital to the platform's business and technological development and will facilitate the achievement of Sp8de's ultimate goals and business objectives.
Konstantin Katsev is the team's newest Blockchain Gambling Advisor.  He has over a decade's worth of experience in marketing, web development and entrepreneurship.  In addition, he has two years' worth of experience in productive work with blockchain-related infrastructure.  He is currently involved in the marketing and promotional aspects of TrueFlip, the world's largest blockchain lottery platform.
His expertise in the marketing and technical design of blockchain-based gambling products will be of tremendous importance to Sp8de's goal of reaching their target market.  It will also assist the team in meeting its major roadmap milestones, those related to the protocol development, in an efficient manner.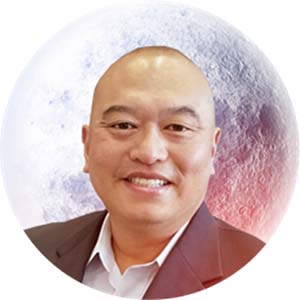 Norman Chou has been brought on as a Strategic Business Advisor.  As a blockchain expert, Chou has over 20 years' worth of experience in Silicon Valley's IT industry, where he developed global business partnerships. Not only has he surpassed his goals in enterprise sales year after year, he is also a thought leader in blockchain technologies.  He has numerous engineering accreditations specializing in business marketing and in communications.
Chou still has professional relationships with some of the brightest minds of Silicon Valley's IT sector.  He also has an inherent ability to transform conceptual business ideas into realizable projects.  These networks and Chou's experience are integral to the successful long-term business development of Sp8de.
Still a Chance to Be a Part of the Token Sale
The platform's pre-sale for their native SPX token ended on the 8th of February.  The first token sale, out of four, has also concluded.  The second token sale is currently underway and will end on Thursday.
At the time of writing, the platform had already sold 856,898,895 SPX tokens.
All four token sales will be followed by a 24-hour jackpot period, giving interested parties even more chances to get in on the action and win.  The last jackpot, which will signal the end of the phased token sale, is scheduled for the 11th of March 2018.
Visit sp8de.com for more information.
Do you think that the experience and skill sets of the newest advisors will have a positive impact on the future of Sp8de? Let us know in the comments below!
---
Images courtesy of Sp8de
Source: https://bitcoinist.com/sp8de-hits-jackpot-two-new-advisors/